Peruvian Fusion restaurant in vilnius
GEDIMINO PR. 9
Come to enjoy the gifts
of the Earth
Pachamama Dinner Club brings the essence of Peruvian cooking traditions and the bright flavors from the Nikkei kitchen to Vilnius, Lithuania. The dishes are prepared with highest quality products including cured fish, seafood, exceptional meats and delicious snacks for sharing. The Latin American menu gives the original Peru fusion food experience with exciting influences from Japan, China and Spain.
The stars of the menu – Ceviche, Tuna Tacos, Beef Anticucho, Rib Eye steak and Octopus are prepared for an extraordinary dining experience.
More than a restaurant, Pachamama Dinner Club's lively interior and energetic staff encourages guests for a true Latin American dining experience. Evenings on the weekends are not to miss, bringing DJ's and live music for a immersive and eventful dinner with cocktails and a festive party.
CONTACTS
+370 634 77776
ADDRESS
Gedimino pr. 9
01105 Vilnius, Lithuania
WORK HOURS
Mon-Wed 11:30 – 23:00
Thu 11:30 – 24:00
Fri 11:30 – 02:00
Sat 12:00 – 02:00
Sun Closed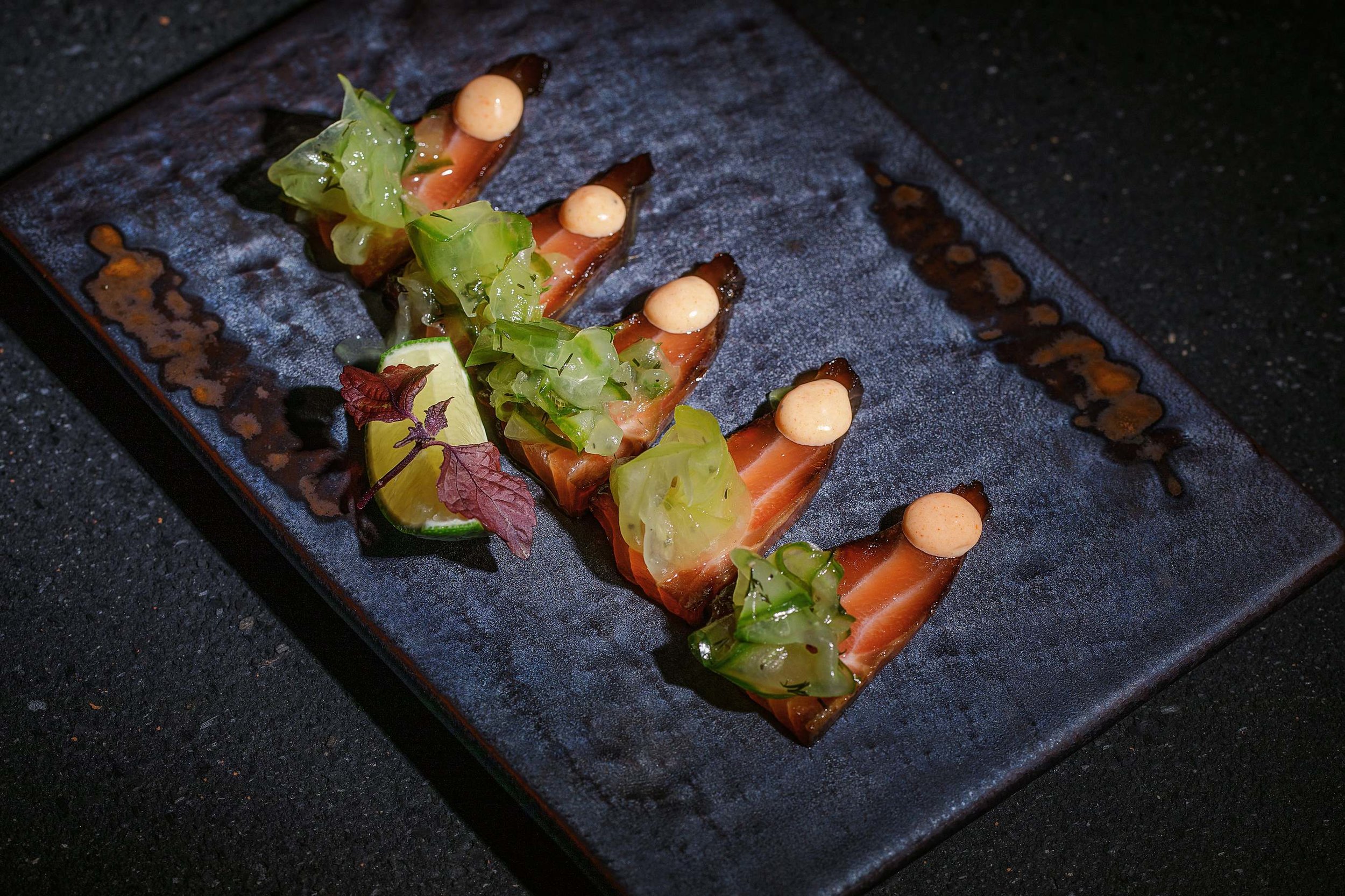 Lunch
Mon 11:30 - 15:oo
Tue 11:30 - 15:oo
Wed 11:30 - 15:oo
Thu 11:30 - 15:oo
Fri 11:30 - 15:oo
Dinner
Mon 15:oo - 22:oo
Tue 15:oo - 22:oo
Wed 15:oo - 22:oo
Thu 15:oo - 22:oo
Fri 15:oo - 24:oo
Sat 12:oo - 23:oo
PACHAMAMA Dinner Club
Gedimino pr. 9, Vilnius 01105
+ 370 634 77776
reservations@pachamama.lt
events@pachamama.lt